No, hun, you're not into the girl-next-door type. You crave more. A man like you deserves quality, and you know it. A sophisticated, worldly girl is more your speed, but still not good enough. You need something different, something…extra. A man like you is not fascinated by the everyday fantasy slut. For a man of your caliber, only the best will do, sweetie. So, for you, GFE phone sex means the girl you call has to be beautiful, intelligent, sexy as fuck, and, well, more than just a little interesting.
Hello, I'm Lydia. Nice to meet you, baby.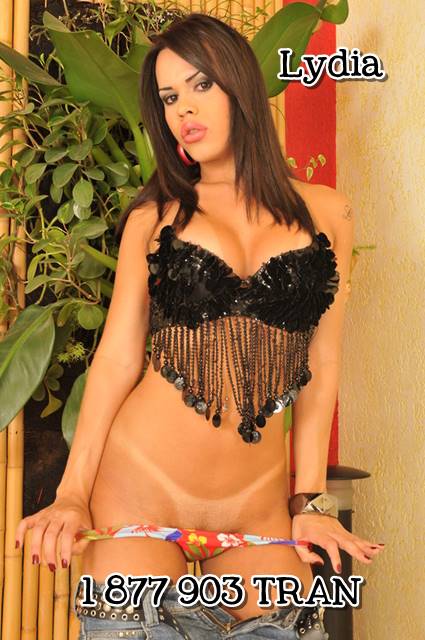 Excuse my arrogance, but I'm all of those things. Who better to share the girlfriend experience with than a gurl like me? I can talk with you about subjects like philosophy, literature, music, and art, and still cum up with 50 dirty and deviant ways to please you with my cock and tease you with my tits. You can call me when you've had a bad day, maybe after a fight with your asshole neighbor – I'm here to listen to your sexy voice as much as I'm here to talk to you and help you smile again. We can laugh together over tasteless jokes about tasteless takeout food, and get off as we talk about how much tastier we find each other's cocks. You can look at my gorgeous body and touch yourself while we fantasize about falling asleep together every night, and waking up together every morning, naked of course, intertwined and intersecting, melting together in a sinful knot of flesh. Fuck, tell me that doesn't sound fucking amazing…you know it does. You're rock hard right now just thinking about me, aren't you?
You want more, you know you should have more, and with GFE phone sex with a luscious gurl like me, you can have it like you've never imagined. Call 1 877 903 TRAN and ask for Lydia for an amazing experience – you won't be sorry! XOXO