February 10th, 2014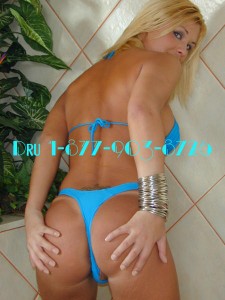 So you see how sexy I look in panties, right? Now its time for you to find out just how sexy these things can make you feel in a hot kinky panty boy phone sex call. I mean sure you could be staring at how wonderful my tranny cock looks in pink satin and white lace trimmed thong panties but the way your turning your head. I would definitely say your wanting to know what a pair of panties would feel against your own cock.
Now I am well experienced in slipping a cock into panties. So you have come to the right place, case in point. My own 8 inches of perfection that is currently trying to burst through these pretty pink panties. Now before you go on and on about how you dont have a pair and not sure where to get them. That is why your coming to me. I know all the dirty secrets on where to get panties. Some simple and easy like venturing down to the nearest Victoria Secret to get your own pair. While others are well a bit more exciting and if you dont have a wife or female room mates etc can really require well more work. I have ideas around that as well but ones again being a new panty boy you will probably find the shopping trip far easier. Well I think the shopping trips are just as exciting too maybe more so.
Either way, we will be having lots of fun during out panty boy phone sex call.
Dru 1-877-903-8726