Thursday, December 18th, 2014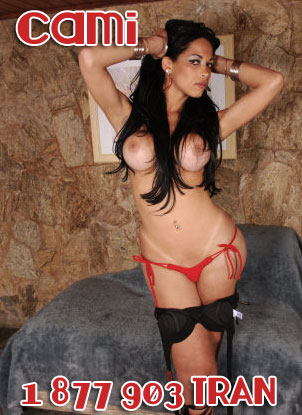 As you may already know, I'm one of the sexiest, most seductive shemale phone sex girls around. I've worked very hard to be as passable, lady like, and lovely as possible. It's no wonder a lot of men find me more attractive than their own girlfriends or wives. How do I look so good and still remain a fully functional FF with a nice hard cock? With honed beautifications skills and a special I for fashion as well as make-overs. Even my girlfriends that were born female, come to me for make-up and styling advice. I love hair styling, spa dates and waxing. It's no wonder that sissy phone sex boys flock to me for what they really crave and that's to be sissified and receive proper sissification training by an expert. I love turning you green, newbie panty boys into full blown barbie doll party sluts. Remember, it all starts with simply wearing panties. I can spot a sissy boy from a mile away, too. Men look at me. But some men look at me "differently" with those almost jealous eyes while I flip through a cosmo waiting in line to purchase new clothes, shoes, make-up… Whatever. it doesn't matter. You don't look at lingerie magazines because the models turn you on, you look at them because the panties, teddies, camisoles, and sexy feminine things. Come to me seeking true feminization or forced feminization and I'll turn you out and whip up either a fantasy if you're too afraid to really put on stockings and panties. I'll describe in great detail what you'll become for me. My personal best party pet that we go out clubbing with. Let's see all the attention you get from other guys or I'll cock sucking train you with my nice fat dick. Call me. I know there are a lot of lost and wandering sissy boys out there looking for a professional who can turn them into everything they've ever wanted… With instruction, guidance and a firm hand if necessary. I do enjoy domination and humiliation as well but I also enjoy the complete feminine experience.
Looking for some shemale phone sex, give me a call at 1-877-903-TRAN and ask for Cami!
AIM and Yahoo: Callcamits