I know your type and I know you're looking for FemDom Phone Sex with a sexy Shemale like me. I'll turn you into my dirty little bitch in no time. Honestly, why else would you be looking for shemale femdom phone sex? You want to be owned and controlled by a powerful shemale Goddess like me. It's good that you have accepted your place in this world, on your knees at my feet. And even if you haven't accepted it, yet, you know I am right.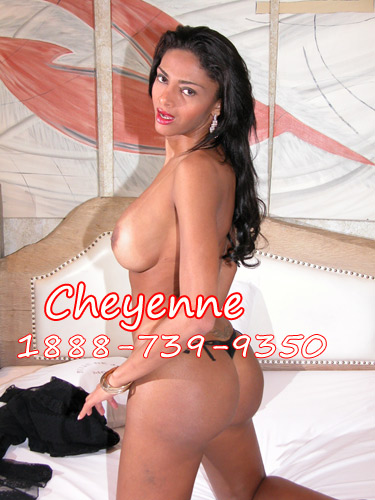 I don't even want to look at your pathetic little dick so I'm gong to make you wear some pretty little panties. Tell me the truth, you don't even want to look at it either, do you? You know what else I am going to do? A dirty bitch like you needs to wear my collar and a leash so I can guide where ever I please. I'll lead you around like my bitch in heat with your nose buried up my perfect round ass. And you will beg and beg some more because the more you beg, the harder I get.
I might even invite over some of my tranny friends to use you in any way they please. We will turn you into our dirty party bitch, servicing not only our cocks but our asses as well.  You want and need to be controlled and dominated or else you wouldn't be here looking for shemale femdom phone sex.
So, when you are ready to submit to my desires you know what to do. Get on the phone and give me a call. How many times have you already been to my page and chickened out? I know you'll give in to your submissive and slutty needs, just make it sooner rather than later!
For sexy Shemale FemDom Phone Sex call 1-888-739-9350 and ask for Cheyenne