Listen up, now! A lot of you "men" need help. You could be in denial when I say this however it's a must that you obtain joi phone sex classes. As early and as many classes that you can receive, the better. Let me, your girl, Chocolate, help you out because the struggle is real and women with a pussy and trannies alike need sexual relief & a release or we need a reprieve. We are fucking fed up. I've been fed up since I got involved with my first cock as a young horny anal virgin. Y'all just need to learn more about your reproductive and fuckboy body parts and learn how to edge so you don't cum so quick and piss someone off whose time you have wasted. It's so fucking funny that it's rather pathetic. I don't know whether I should even consider you men. You are mere boys playing men.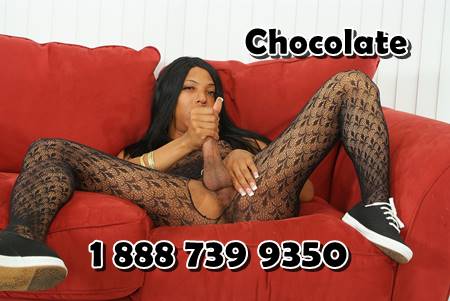 It's bad enough we have five minute boys walking among us. We also have a certain percentage of "men" bragging and boasting to cis woman and chicks with dicks like me how they can fuck us for hours and give us penetrative orgasms. JOI phone sex with me will get you to not be so eager to nut so you learn to jerk your cock and stop before you release. It will be hard for you to edge efficiently but hang there. I've been told that this is torture and it's hard to handle but you better man up. I don't care for your many lame excuses. I've heard it all before. Stop being lazy because you are being selfish when you can't please a woman or any other gender. Edging will pace yourself, control your breathing, and calm your mind as you channel your thoughts on a focal point or two while you jerk your cock.
You will get a lot out of joi phone sex with me. You'll find out how to not cum quickly and you eventually get to rub one out. I admit I get excited to listen and my mind thinks of many fantasies as you beg and plead with me leading to you finishing. Dial 1-888-739-9350 and ask for JOI phone sex expert, Chocolate.