Rosalind will break you with financial domination phone sex
Yes, you have come to the right tranny Domme if you're into financial domination phone sex. It's like this, guys. I was born to dominate. It's the way that I have always been. It's been called assertive, aggressive, bossy, bitchy and nor one of those descriptions is incorrect. You men that like to connect your bank account to your cock are the type to become my prey. I'm confident, gorgeous and devious. I will own you, and you will go broke trying to make me a happy tranny Princess. You can think about my sexy voice, my long legs, and my golden hair while you're clocking in the hours at work to afford my attention. You can have all of my attention, when you pay for it, money pig. It's the game we play and you know how that dangerous game goes You are nothing to me without your wallet.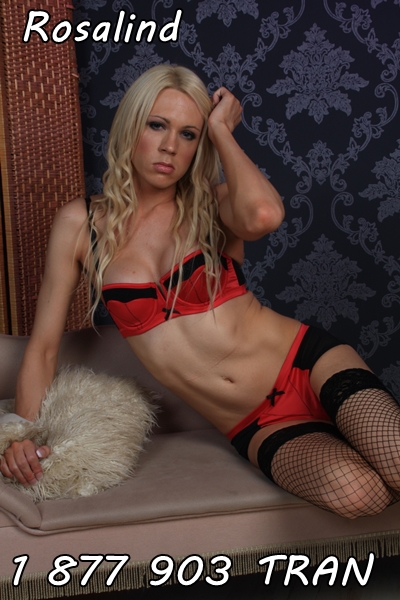 Can you afford financial domination phone sex with this blonde shemale temptress? Well, guys, you might need a side hustle to keep me intrigued. I expect you to go to any lengths necessary to get me presents and to get me to talk to you. I've broken men in the past and I will surely do it again. One sub put off an anniversary trip with his wife to spoil me. I have to say that he made the right decision. I'm way hotter than his wife. So you can see, if there is a will, there is a way. That's what financial domination is about. Having someone dominate your finances and becoming your financial succubus. I'll drain you, I will steal away your soul one dollar at a time. You'll thank me for it when you're on your knees looking up at me too. It's all about your Mistress.
Rosalind
1 877 903 TRAN