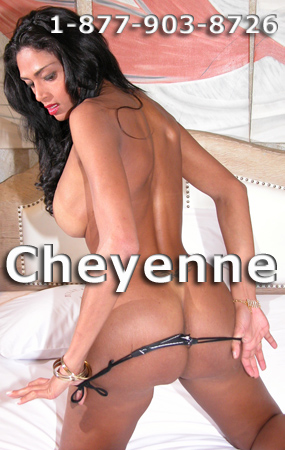 I love that you're here on a shemale phone sex site looking at women so hot that you don't stand a chance with your little worthless dick. You look at my beautiful 38DD's, my long shapely legs and my sexy tight round ass and wish you could be with a woman as fine as me. We both know that you just don't have what it takes to please a real woman, so you figure you might as well make yourself as useful as possible and find a woman like me. While I have no use for your pathetic dicklet, I sure do have use for your slutty mouth and your tight pussy asshole.
I do not and will not hold back in my verbal, and sometimes physical abuse of your pathetic worm you call a cock. Whoever told you it was a cock was sorely mistaken and don't even think about insulting a woman by calling it a clit either. An inchworm is probably the most accurate description anyway. Don't try and whine and tell me it's "bigger" because I'll laugh in your face and kick you in the balls until I get my point across. Get on the floor and squirm for me wormboy. You know that's right where you belong. Who knows, I might even decide castration is in your future.
I will turn you into my personal cum dumpster and whore your cunt ass out to earn your keep. I'll chain you to the bathroom sink and you will provide clean up for any of my friends. That cunt ass of yours will be stretched and used and filled until you lose all muscle control and have to wear a diaper. If you're new to this I might start slow, but it won't take long before you're begging for my cock and my fist up your bitchboy ass. Don't you look like a pathetic cum whore with your face looking like I poured a huge bucket of cum all over. My extreme humiliation of you knows no limits and taboo humiliation is a particular favorite.
Call me for extreme humiliation phone sex call Cheyenne at 1-877-903-8726
AIM/yahoo – CheyennesDirtySecret