2 girl phone sex with Rosalind and Toni
Teamwork is such a good thing. I make a great team with Toni. We love having 2 girl phone sex together. Have you ever had the pleasure of being used by the two of us? We are two blonde shemales that will make the most of your holes. It's exactly what a greedy cock whore like you needs. You need to be used by two golden-haired princesses with beautiful cocks. Does the thought of having us together make your mouth water? Does the idea of having us take turns fucking you make your ass ache for dick? I certainly hope so, I want to bury my cock deep into you as she does the same to your mouth. Toni and I make an excellent tranny team, you will be breathless and spent in no time. Every cock whore needs to be worked over by a pair of tgirls.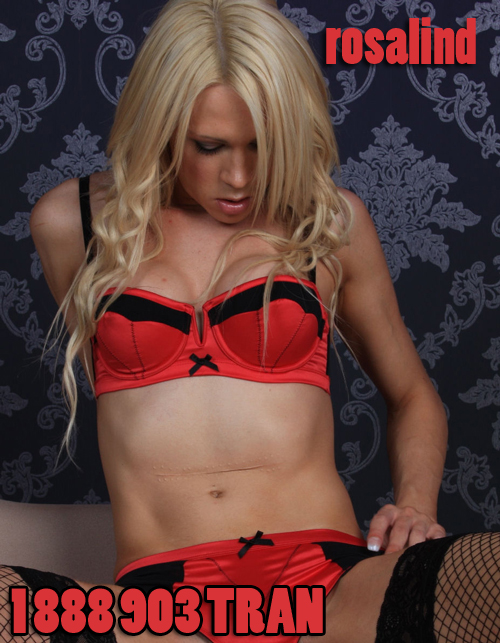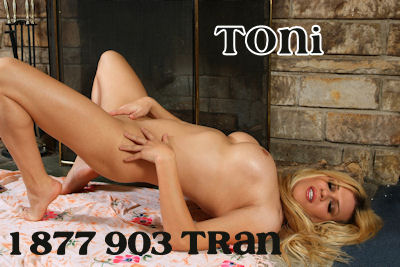 Are you excited thinking about treating yourself to 2 girl phone sex? The two of us is most definitely a treat. It's a dirty sexy treat that you will never forget. Toni's voice will make you want to choke down our cocks and mine will have you begging to be fucked. That's right, you will beg for us to take you. You know that your ass belongs to beautiful trannies. You'll kneel and bow and beg to be fucked like a piece of meat. Nothing makes you happier than having trannies fuck you relentlessly. It will be like a dream come true to have both of us using you like a whore. Do you want to be a dirty whore for Toni and me? We love cock sucking bitches like you. You will jerk off on command for us and only come when given permission.
Rosalind
1 877 903 TRAN