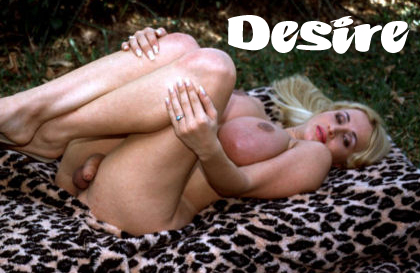 A lot of the guys have been having phone sex with are new to playing with a woman who has a dick. My tits, they all know what to do with but some of the guys have never even been close to a cock….other than their own. Here is a helpful tip for those new to playing with cocks:
A man's erection doesn't end at the at the base of his penis. There is a railroad junction full of nerves in the perineum – that smooth triangle of flesh between the base of his penis and his anus which when pressed will send him into an orgasmic swoon.
Gently rub the spot with the pad of your finger or thumb (pressing really hard with one forceful push can actually stop him from peaking so be careful).
1 888 903 8726 ask for Desire for hot tranny phone sex!
AIM & Yahoo: UrTgirlDesire
Cock lover,
Desire
Cum join myself and the other sexy shemales in our free sex chat for shemmales.  See you there!