Yes we all have dirty confessions when it comes to things we have done sexually or hell things we wanna do sexually. I have a long list of kinky secrets and well there is nothing I love more than when someone picks up that phone for a little phone sex confessional.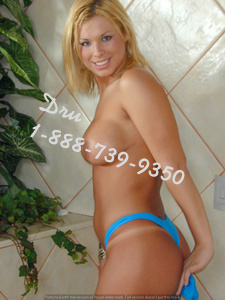 Hmm come to think of it the confessional word makes me thing of something even nastier maybe I should be in a confessional booth wearing some dark robe and letting you tell me your sexual secrets who knows perhaps it will lead into some blasphemy type situation……
One could only hope that would arise but lets not worry about where things go and focus on what we have going on right now. Which is your need to tell someone. Anyone what is going on in that head of yours. The big one. The small one. Either really. Gonna say if your about to call me then most likely that urge has more to do with Sucking and well getting something shoved up that ass.
Then I am all for those kinky phone sex confessionals let the Reverend Dru take care of purifying your soul. Hmm Ok gonna need to work on that for that most definitely does not sound right.
The number to reach me is 1-888-739-9350  just let the dispatcher know you wish to speak with the every hot shemale Dru for a kinky phone sex confessional call.
Am more than excited to see what sexy, kinky, perverted fantasies you have going on in your mind.