Humiliation phone sex to make you cry. Humiliation phone sex to reinforce what a pathetic fuck you are. Humiliation with a sexy Shemale Goddess who is more man than you and more woman than you could ever hope to handle. I don't care if you have a big dick either. Having a big dick doesn't mean you have to be one and I'm just the woman to put you in your place. They would never imagine Mr Macho Man himself on his fucking knees kissing my perfect feet. That's nothing you say? What will they think when you're begging like a bitch in heat to kiss my ass AND suck my cock? I know your dirty little secret, bitch boy, you're a pussy cock sucking slut in disguise and you crave nothing more than to be humiliated by that very fact.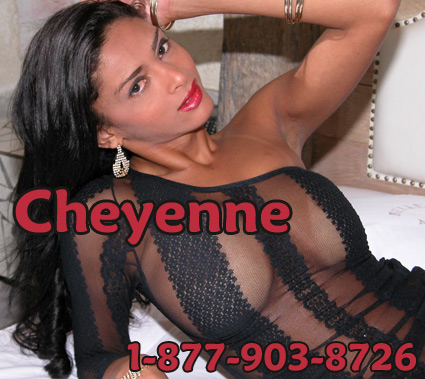 I just now you're over there furiously jerking your disgusting little appendage. We all know it's not big enough or useful enough to be called a cock, is it? 2 finger 2 pump chump? hahahaha Laughing my ass off just thinking about you humping and pumping like a bitch in heat. Trying to get off and knowing it's never going to happen until you have my gorgeous perfect 8 inch cock down your throat. That's it slutty bitch boy, no cumming unless you have a dick in your mouth! Horny slut cunt like you would be begging for cocks to use you just to be able to cum. You're such a loser fuck you'd probably cum in less than a minute anyway. On the floor and crawl like the fucking worm you are.
Not only am I going to verbally abuse and humiliate you, I am going to use your pussy mouth and your cunt ass for my fun and games. Open wide bitch boy, Here comes a real cock. Beg bitch. Oh I love to hear your beg. And grovel. And cry.
Humiliation phone sex with Cheyenne. Call 1-877-903-8726  and ask for your sexy shemale Goddess Cheyenne.